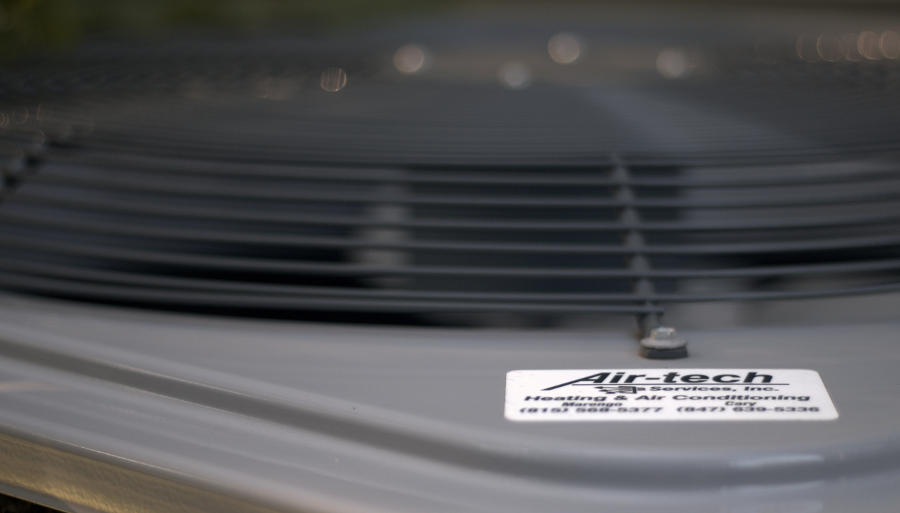 Air-tech Services Inc. has been in business servicing McHenry County since 1988. The business has stuck to the fundamental principles of providing fair service in the community. Over the years we have been able to add an additional location so that today we are able to dispatch from our shops in Cary and Marengo, but we still focus on servicing all of McHenry County and surrounding areas. 
Early on, the founder was in the field as an educator of HVAC systems installation and repair. Air-tech also holds recognition as Trane Comfort Specialists. This deep knowledge of system integration truly establishes Air-tech Services as experts in the field of HVAC system operation.
The best time to have your furnace checked is before you need to use it. Scheduling a Furnace system check-up prior to the cool nights that can roll into the McHenry County area towards the end of August or early September is a great way to ensure safe and reliable comfort throughout the heating season. 
A furnace system check not only cleans the burner assembly to improve efficiency, cleans the ignitor to ensure reliable operation, checks belts, valves, and other system components for defects, but also checks your heat exchanger to make sure there are no harmful carbon monoxide leaks. 
Air-tech can inspect, clean, and service your gas furnace, boiler, electric heat, humidifier, air-filtration, and any other HVAC system component. We can suggest way to use your equipment more efficiently, or suggest when you may want to consider replacing your system or any of the components to keep your cost of ownership low and your comfort high.
There is no good way to quote this up front without an understanding of what your specific needs are. We can tell you where system install prices start, however, there are a number of variables including the efficiency factor of the system you want to install, the proper sizing of the system, do you need a furnace only or air conditioning only, what type of filter system works best, what options are available for humidification, etc. When doing an install many times some of the sub-systems can be retained which can save money on the project, but if age or efficiency can lead to higher future costs then there could be a savings to replace those items as well. 
Air-tech provides professional personalized service to provide an accurate quote for the specific needs of your project. We look at existing systems, the comfort level it has provided, and what current systems can best suit your individual system needs meeting energy efficiency goals, and low cost of ownership. Installing a system that is too large or too small for your residence may not provide the comfort level or efficiency a properly sized system offers.
Once we look at specific requirements Air-tech will provide an itemized quote that explains the recommended equipment and sizing, as well as options in brand, filtration, humidification, and controls.
Air-tech does not play games with hidden fees, costs, or other surprise charges. When we provide a quote you can be assured there are no additional costs involved. All taxes, environmental fees, labor, materials, and equipment charges will be included. We don't like surprises and don't think our customers do either. Over the years we have been in business we have gained the experience to know what potential there is for additional work once a job starts. We discuss beforehand what situations for additional work exist and under what conditions the extra work would be recommended. Our quotes are complete for all the work we perform, and will outline any contingencies in the rare case there is potential for additional work. No gimmicks or surprises.
Air-tech is licensed and bonded. This is as important for us as a professional on-going business as it is for our clients. Working with an unlicensed installer can lead to issues if problems arise. Licensing means the installer is qualified to work on the equipment, has proper training in the systems supported, and has a legal business. We don't do work "under the table", and we contribute financially to the communities we serve through taxes and business fees. We have been in business since 1988 and plan to continue being a responsible part of the local community where we live and work. Sure you may save a couple dollars having your neighbors' nephews' sons' girlfriends' father install your system, but does that come with assurances from a licensed and bonded professional, and can he offer a warranty for the work performed?