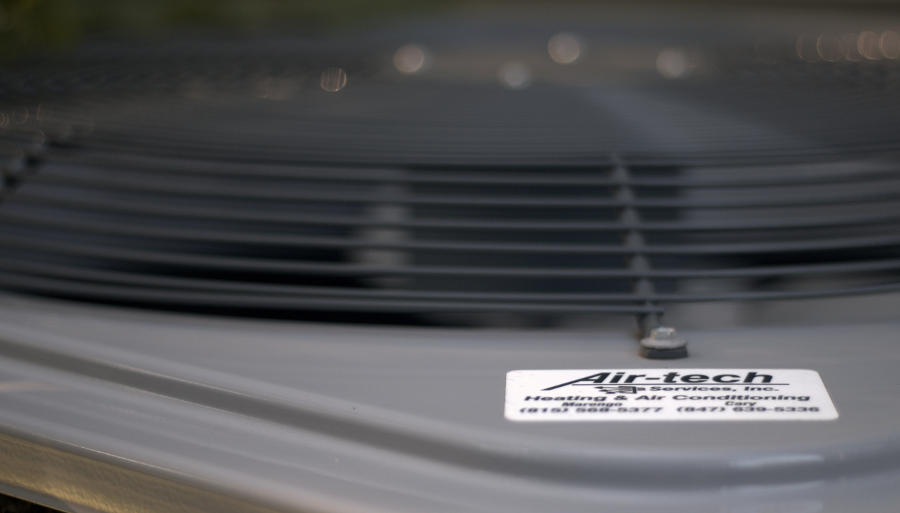 With the ability to dispatch from Cary and Marengo, Air-tech has been providing service in McHenry County since 1988. It is quite likely that we have installed systems or performed service for one of your neighbors. We pride ourselves in providing expert, courteous, personalized service, which has led to many long-term client relationships. We feel it is important to not only install a system that is appropriate and economical, but also provide any preventative maintenance programs to keep our clients satisfied with the work we do and the systems we install. This is why we would be happy to provide referrals for our work, and very likely from someone in your neighborhood.
Most work will be scheduled to start at your convenience, as early as next day. Each installation is unique and we don't push overstock equipment. With this in mind, we still can perform a system installation quickly. We schedule work to be performed with as little disruption as possible, and especially if there are extreme environmental conditions during a system down situation. Your comfort and satisfaction are an important part of our business. We will discuss particular installation details and expectations when we provide a quote so that you will know what you can expect from us.
Utility bill savings vary by existing system limitations. If your system is over 10 years old, newer Energy Star rated equipment will likely save well over $100 on energy bills. There are other system considerations that can also improve efficiency and lower energy costs. Keeping filters clean, making sure ducts do not have air leaks so they provide full flow to vents, even insulating ducts can have a profound effect on energy savings. Other air leaks like windows and doors can have an effect on system performance and comfort levels leading to an increase in energy usage. When you consider the environment your HVAC system operates in, fixing leaks, drawing curtains on hot summer days, closing vents in un-used areas, can all contribute to lower bills and better system performance and comfort.
Air-tech understands that satisfaction does not end with a system installation. While we like to think that any system can be installed and last for 50 years without ever needing service, the reality is that eventually every HVAC system will need some level of preventative maintenance or repair during its lifetime. Air-tech offers annual check-ups that look for and address potential issues before they happen, along with inspection of often over-looked wear items. We feel it is important to keep your equipment working well and efficiently, and provide low-cost maintenance programs to do this. We believe it is more economical and convenient to perform scheduled maintenance, than to have to provide emergency service at a higher cost and at an inconvenient time. 
Every time we work with clients we offer a courteous and professional relationship that carefully explains what work needs to be done, and the time-frame to expect for completion. We will take the time to answer any questions you have to make sure you are happy with the work we will do.
Air-tech is an authorized installer for many brands, and as such offers full factory warranties for parts and labor as set forth by the specific manufacturer. We will provide equipment brochures and warranty information at the time of quote so that you are fully aware of the specific policies and expectations for warranty and process of remedy if a warranty repair is necessary. In some cases, generally full system installations, additional extended warranties can be offered and the options can be discussed during the quote.